Music Your Way -

stream it.

download it.

mail order it.
Serving up music the way you like it. Listen to our free streaming service 24/7. Download your favorite mixes to your Android, Apple, Tablet or PC. Still listen to CDs in the car, office or at home? Order traditional CDs for delivery through the mail.
Who We Are
We established a web presence in 1999. Our goal is to provide urban music for the masses. Many of our products are Mixed DJ Style without any pauses or talking. This allows you to drop in a CD or MP3 mix for parties, cookouts, working out or driving and enjoy your favorite tunes uninterrupted.
Our Team
Most mixes are produced by CBS Radio Production Mixer - DJ Lucky.
DJ Lucky
He was BORN IN DC and has been DJing since 1985. He has worked at WPGC 95.5 in WASH DC SINCE 1995 and has also worked at SOUL 92.1 & POWER 95.5 in North Carolina. He has been on a WORLD WIDE TOUR W/ DJ KOOL - Mr. "Let Me Clear My Throat" as well. Lucky loves to get the party started and keep it going and is known as DC's #1 Mixtape DJ!!!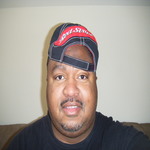 DJ K-Jam
DJ K-Jam serves as the webmaster and occasional mix contributor. Just doing it for the love of music and all things technological!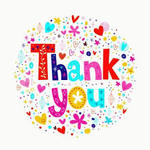 You
You collectively as our website patrons and supporters have been there through all of the many changes in functionality and look over the years. As they always say - without you - there would be no us. We thank you for your continued patronage!
What Next?
We hope to be here for the next big thing in Music. Stay Tuned.......